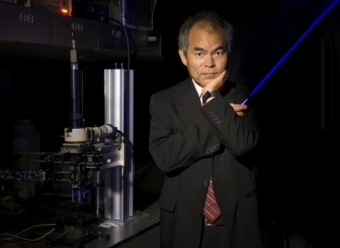 From the UCSB Current: 
UC Santa Barbara Materials and Electrical and Computer Engineering professor Shuji Nakamura has been elected to Academia Sinica, Taiwan's preeminent research institution. Nakamura, UCSB's sixth Nobel laureate, is among 22 new scholars and scientists elected to the prestigious academy at its biennial Convocation of Academicians earlier this month.
"I am very honored to be elected a member of Academia Sinica, as it is the highest academic honor I could receive from Taiwan," Nakamura said.
Please read the entire "Continuing Recognition" story at the UCSB Current.