Graduate Advisor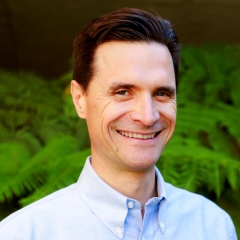 Anton Van der Ven
Professor, Materials
Graduate Advisor
Questions? Contact:
Jocelyn Guzman, Graduate Program Coordinator
academic@engineering.ucsb.edu
The Next Leaders for Tomorrow's Materials
Our researchers and students make a tremendous impact on the world. The UC Santa Barbara Materials graduate program is consistently ranked the best graduate program in materials science and engineering in the country, and in the world. Our prestigious graduate program in materials science and engineering has been ranked #1 among public universities by US News several years in succession, and #1 by the National Research Council's most recent rankings. 
Program Overview
Ph.D. in Materials, with specialization in any of the following areas of research:
Program of Study
The curriculum in each area has the flexibility needed to provide multidisciplinary educational opportunities in the field of advanced materials, encompassing topics such as optoelectronic devices, composites, and micromechanics. Materials synthesis, processing and characterization feature prominently with courses in the processing of ceramics, alloys, composites, semiconductor materials, and polymers, as well as advanced topics in electron microscopy. Programs of study and research are individually tailored to accommodate research needs and student interest. Multidisciplinary education is strongly encouraged by means of joint faculty supervision of research and by the selection of courses. Students are also encouraged to cross over traditional boundaries into other campus departments (for example, Electrical and Computer Engineering, Mechanical Engineering, Chemical Engineering, Biology, Chemistry and Physics) through collaboration and taking courses in those departments, as appropriate. There is no foreign language requirement.
Faculty
The Materials Department features an outstanding faculty. Ten faculty members hold membership in the National Academy of Engineering, which reflects an exceptionally high national standing. Further, several faculty members have been awarded the most prestigious prizes and awards in their respective fields, including the NSF Career Award, the Sloan Fellowship, the Humboldt Senior Scientist Award, the APS Fluid Dynamics Prize, the ASM Gold Medal, and the SIAM Dahlquist Prize. Faculty in the department look forward to the opportunity to collaborate with talented and motivated graduate students.
Graduate Fellowships
The Department invites applications from keen students and offers a number of attractive fellowships and teaching and research assistantships. It is our experience that students enjoy UC Santa Barbara's tradition of open collaboration and interdisciplinary research. Santa Barbara is a beautiful coastal campus with many cultural and recreational opportunities to augment student life. The overall environment is very supportive of scholarly and creative work.
ACADEMICS last udpated 9/1/2015.