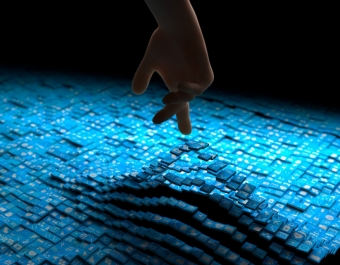 Wednesday, December 14, 2016
From the article "Invention Honors" in the UCSB Current, written by Sonia Fernandez:
UC Santa Barbara professors James Speck and Larry Coldren are among the newest fellows of the National Academy of Inventors (NAI).
 
Both professors in the UCSB College of Engineering, Speck and Coldren are recognized by NAI for their "highly prolific spirit of innovation in creating or facilitating outstanding inventions that have made a tangible impact on quality of life, economic development and the welfare of society."
 
"We are doubly honored that both Professors Coldren and Speck have been elected fellows of the National Academy of Inventors," said UCSB Chancellor Henry Yang. "This proud professional distinction acknowledges not only their creative and original research contributions, but the tangible applications of that innovative research for the betterment of our global society." 
 
The two professors join 173 other new fellows to the prestigious organization for 2016, and bring to eight the total number of UCSB faculty elected to the 6-year-old national academy.
 
"Professor Coldren's contributions in integrated photonic devices, including wavelength tunable lasers, and Professor Speck's in photonic materials for LEDs have enabled major advances in ever-higher capacity communication networks and energy-efficient lighting that have positively impacted our daily lives," said Rod Alferness, dean of the UCSB College of Engineering. "We are very proud of their achievements and their recognition by the National Academy of Inventors."
Please read the entire article at the UCSB Current.