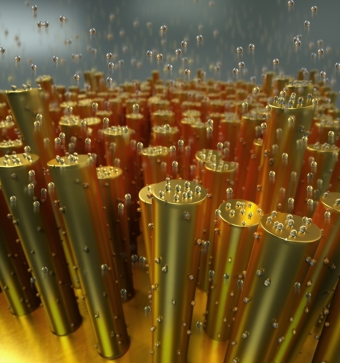 Friday, December 18, 2015
Four UC Santa Barbara faculty members, three from the Materials Department, have been elected to the National Academy of Inventors (NAI) for 2015. Recognized for their "highly prolific spirit of invention," professors John Bowers (Materials), Craig Hawker (Materials), Umesh Mishra and Galen Stucky (Materials) are among the newest fellows elected by the organization.
They join 164 other new NAI members for 2015, bringing the total of NAI fellows to 582, representing more than 190 research universities and governmental and non-profit research institutions.
"Each of these prestigious members of our faculty have made discoveries and then translated them into applications that change the world, from energy efficiency in electronics, to innovative polymers, to life-saving biomedical technology," commented Rod Alferness, dean of the UCSB College of Engineering. "Society is benefiting from their intellectual contributions right now, and their work propels us into a bright future. We are tremendously proud of the recognition by NAI."
To read more, please see the full article at The UCSB Current. 
News Type:
Awards and Accolades
Research