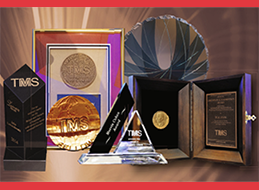 Thursday, February 14, 2019
UCSB Materials and Mechanical Engineering Professor Irene Beyerlein has been honored with two separate awards from The Minerals, Metals & Materials Society (TMS).  The Awards will be presented at the Awards Dinner of the 2019 TMS Annual Meeting in San Antonio, TX, March 13, 2019.
First, Prof. Beyerlein is the recipient of the TMS 2019 Brimacombe Medal.  This mid-career award recognizes individuals with sustained excellence and achievement in business, technology, education, public policy, or science related to materials science and engineering and with a record of continuing service to the profession.  Her citation reads: "For groundbreaking work on the plasticity of HCP metals and metal nanocomposite as well as for her commitment to mentorship of the next generation of materials scientists."
Second, Prof. Beyerlein has been selected by TMS for the 2019 AIME Champion H. Mathewson Award.This award recognizes a paper, or series of closely related papers with at least one common author, which represents the most significant contribution to scientific findings that promote broad engineering application of metallic materials in the award period.  The paper for which she and her co-authors are honored is in the Light Metals area, entitled "Elevated Temperature Effects on the Plastic Anisotropy of an Extruded Mg-4 Wt Pct Li Alloy: Experiments and Polycrystal Modeling," Marcel Risse, Martin Lentz, Christoph Fahrenson, Walter Reimers, Marko Knezevic, and Irene J. Beyerlein, Metallurgical and Materials Transactions A, 48A (2017) 446-458.