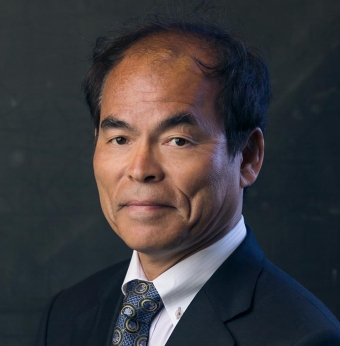 Wednesday, April 20, 2016
Professor Shuji Nakamura traveled to London, England on April 14th to receive The Asian Award for Outstanding Achievement in Science & Technology. 
The Asian Awards were born out of a simple vision - to create an event which would honour only the very highest levels of achievement from within the worldwide Asian community and to create one of the most important events of its kind ever to be staged. A pioneering, unique and prestigious event, The Asian Awards is the only event that pays tribute to Asian success across all walks of life, emphasising inspiring achievements and highlighting inspirational role models in the fields of business, sport, entertainment, philanthropy and popular arts and culture.
The award for Outstanding Achievement in Science and Technology is presented to an individual who has led innovation or is a recognised pioneer in the fields of science and technology. The award recognizes Shuji for pushing the boundaries of scientific and technological endeavour, developing life and industry-changing products, services or processes, and for being an active ambassador for this vitally important sector.
Congratulations, Prof. Nakamura!