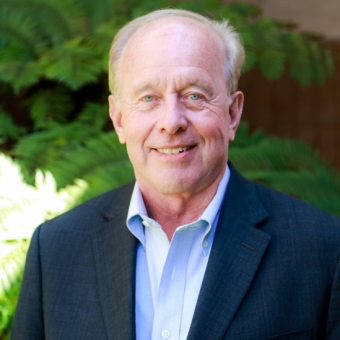 From the article, "An Illuminating Honor" in The UCSB Current, written by Sonia Fernandez:
From UC Santa Barbara engineering professor Larry Coldren has received the 2017 Nick Holonyak, Jr. Award from the Optical Society (OSA) in recognition of his "major contributions to photonic integrated circuits."

The award is presented annually to an individual who has made significant contributions to optics based on semiconductor-based optical devices and materials, including basic science and technological applications.

"This is indeed a major honor," said Coldren, a professor in the Department of Electrical and Computer Engineering in UCSB's College of Engineering. "It is especially important to me, because it honors Professor Holonyak, who I have known and respected all of my professional career, and it is also endowed by Don Scifres with his wife and company, people I have also known and respected for a long time. We have all worked in similar areas for many years."  

The demand for and proliferation of internet-enabled devices, from computers and smartphones to wearables and "smart" appliances, stand to put a strain on existing telecommunications infrastructure. Engineers and scientists have looked to harness the power of light for its speed, capacity and energy efficiency in managing the tidal wave of data.
To read the entire article, please visit The UCSB Current.