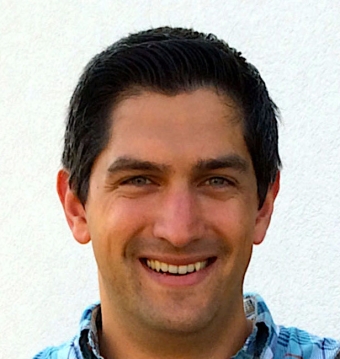 Thursday, February 2, 2017
Siddha recently completed his first semester as an Assistant Professor of Materials Science and Engineering at Lehigh University after spending the past decade at UCSB as a graduate student and postdoctoral researcher. During his time as a graduate student, Siddha built an ammonothermal lab and systems for gallium nitride growth and, as a postdoc, utilized the systems he built to conduct research.  While a postdoc, Siddha mentored graduate students on the path to their Ph.D. and he enjoyed seeing them succeed in their projects, and, ultimately, finishing with doctorate degrees. With the knowledge and experience he accrued in Materials at UCSB, he is foraging a new path at Lehigh as a professor and researcher. 
Siddha's research is driven by the desire to synthesize new, functional, inorganic materials for advanced technologies and sustainability, including wide-band gap semiconductors for power electronic applications and photoactive materials to leverage power from the sun.  His research pursuits will initially focus on single crystal growth of bulk ternary nitride alloys and oxynitride materials followed by development of a new synthesis platform which would enable growth of thin films of commonly decomposition limited materials.  This innovation will expand the realm of available electronic and optoelectronic materials, helping Siddha and the community towards the goal of achieving a sustainable and energy-efficient future.
Since taking the position at Lehigh (and waiting for his lab to become operational for his research), Siddha has been active outside the lab and established himself as a young leader in his research community. During the summer, he organized and executed a two-part international ammonothermal growth workshop. More recently, Siddha was invited to be co-chair of IWBNS-X, the major international bulk nitride conference, to be held in Aalto, Finland in September, 2017. 
While a graduate student and postdoctoral researcher in Materials at UCSB, Siddha gained an appreciation for the significance of innovating new equipment, whether for characterization or synthesis. From his experience, the ability to use off-the-shelf equipment and tools is convenient, though advancing the ability for researchers to reach beyond what is possible today using conventional equipment is key towards differentiating oneself. Siddha advocates being open to and to actively seek opportunities to build something to allow the pursuit of research that no one else in the world can perform.  He also recognizes that as a graduate and postdoc, and a professor pursuing research goals, a person must possess a seemingly endless supply of patience and an appetite to stay true to the desired research path, since the desired outcome may take some time to crystalize.  
Siddha received his B.S. in Mechanical Engineering from the Illinois Institute of Technology prior to coming to Materials at UCSB to pursue his Ph.D.  He was advised by Nobel Laureate Shuji Nakamura and Jim Speck as a graduate student and postdoctoral researcher. Even though he has graduated and is now at Lehigh, Siddha maintains close connections to the Materials Department and UCSB.