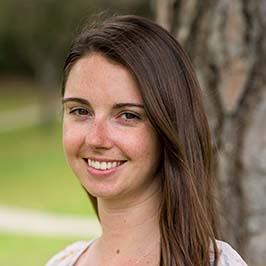 Kristin is Founder & CEO of Fluency Lighting Technologies, Inc., an emerging startup company located in Santa Barbara, CA.
Fluency Lighting's mission is to bring next-generation, energy-efficient light sources based on laser technology and materials design to key areas of the lighting industry. Founded in 2014 based on innovations in energy-efficient lighting from UC Santa Barbara and spun out of the Technology Management Program's New Venture Competition, Fluency's research and development is aimed at providing an optical platform that efficiently converts laser light into high-quality white light for a variety of applications, ranging from entertainment, architectural, and projection spotlights to automotive, aircraft, and stadium lighting. A laser chip is smaller than an LED and emits more light, allowing for the creation of devices with a brighter and narrower beam. Fluency's focus is on the phosphor material that down-converts blue laser light into white light, and the optical and thermal design of the device to access high light intensity in a small size. This results in higher overall efficiency, less expensive optics, more light delivered, and longer lifetimes lead to decreased maintenance and replacement costs. Kristin's role as Founder and CEO allows her to span both the technical and entrepreneurial fields. She oversees the technology development and product roadmap, and guides the technical team in their research and development. She is involved in a range of business tasks including grant writing and fundraising, team recruiting and hiring, building strategic partner and customer relationships, and executing day-to-day business activities and managing the team.
Kristin sees the founding and growing of her startup company, Fluency Lighting as one of her most notable accomplishments. Within Fluency, Kristin has also been successful in raising over $1 million in non-dilutive funding from grant sources, including the National Science Foundation as a major funding source, which also funded Kristin during her graduate work at UC Santa Barbara and set the stage for Kristin's entrepreneurial endeavors. While completing her PhD, Kristin was encouraged by her NSF grant to take courses outside of her specialty. Kristin chose to take courses in business through UCSB's Technology Management Program, which teaches basic business and management skills to scientists and engineers. This led Kristin to competing in the New Venture Competition at UCSB, and ultimately founding Fluency Lighting.
A hobby that Kristin enjoys is jigsaw puzzles. Tackling a problem with many intricate pieces to create a unique outcome is quite similar to Kristin's career as an entrepreneur. There are many individual parts that must come together in the right way at the right time in order to create a successful business. During graduate school and while starting her company, Kristin made sure to also have time for hobbies, including completing a 9000 piece jigsaw puzzle together with one of her good friends.
Kristin's advice for future graduate students is to take advantage of as many opportunities as they can, whether they include seminars, and listening to invited speakers, or outreach and mentoring. Graduate school requires focus to become an expert in a specific field of research, but also offers many opportunities to interact with peers, understand and learn from their research, and gain insights from other fields outside of a single particular one. Being aware of available opportunities lead to great collaborations, mentorships, and lifelong friendships, and help guide your career choices for the future.
Kristin received her Ph.D. in Materials in 2015 from UCSB, advised by Prof. Ram Seshadri, publishing 16 articles (6 as first-author) that have gathered over 1000 citations. In addition, she filed two patent applications, of which one has been awarded and the other is pending. Also while at UCSB, she completed her certificate for the Graduate Program in Management Practice through the Technology Management Program. She attended Rutgers, the State University of New Jersey for her B.S. in Materials Science and Engineering. Kristin then founded Fluency Lighting Technologies, and currently serves as CEO.